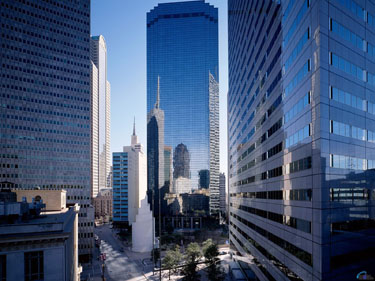 Commercial Real Estate Financing
Here at PRAXIS Financial we are proud to offer our customers a vast selection of options for commercial real estate financing, all of which are designed to meet and potentially exceed your individual borrowing needs and investment goals. Our financing experts always make sure to carefully structure your financing solution regardless of how small or large your transaction need be. We can also offer both non-recourse and recourse commercial real estate financing options. Put our expertise and knowledge to good use.
504 and SBA 7a Loans
We offer some of the most competitive terms and rates for our SBA 7a and 504 loan programs for owner occupied properties as well as flagged and non-flagged hotels. Our rates are currently as low as 4.5 percent and fixed terms out to 25 years.
Conventional Commercial Real Estate Programs
We also specialize in conventional loans for owner occupied and stabilized investment real estate from $200,000 to more than $100,000,000 in all major American markets. Our rates are as low as 3.75 percent with LTVs as much as 75 percent as well as 30-year amortizations and terms out to ten years. Qualifying properties include office, hotels, multifamily, industrial, mobile home parks, retail and self-storage for refinance and acquisitions.
CMBS Loans for Flagged Hotels Commercial Real Estate
There aren't very may viable options in the current commercial real estate market for financing, but CMBS (Commercial Mortgage Backed Securities) loans are one of them. CMBS loans are a mortgage-backed security that's supported by commercial properties that are protected in a pool before they are transferred into a trust. The trust then issues a series of bonds that are bought up by investors. Some of the best benefits with this type of loan are low interest rates, fixed terms of up to ten years, non-recourse debt and 30-year amortizations.
Mezzanine and Equity Financing for Commercial Real Estate
Let us know if you're in need of mezzanine financing for any of your commercial real estate transactions. Depending on your individual situation, we can personally tailor your solution with the help of our various high net worth investors and capital sources