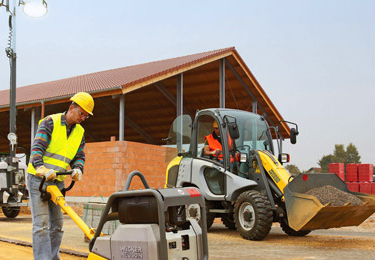 Equipment Financing
Currently, the type of equipment leasing we offer includes a variety of payment structures as well as little to no down payment. We can also take care of large ticket items over $500,000 and can provide you and your business with middle market financing of up to $500,000. We accept applications up to $150,000 without the need for a financial statement.
Here at Commercial Metroplex Financing we can have you approved for an application in 24 hours. If you're in need of large ticket and middle market financing, your approval will more than likely take anywhere from three to five days. You can take up to 84 full months to repay. Our equipment financingprograms are ideal for companies that have been in business for at least two years.
Sale & Lease Back
There are several companies that need working capital in order to fund their expansion, but they don't want to use their bank lines. Our program is designed to use your existing equipment's equity so that you can have the working capital that you need. The way the process works is that we will buy up your equipment from you before leasing it back to you and restoring ownership to you once all payments have been made in full.
Startup Program
You might have found that a majority of financial institutions will not offer to finance your company if you are just getting started. If you recently opened the doors of your business, or if you've been in business for less than two years, we will be more than happy to help you grow by providing you with your necessary business equipment.
B, C and D Credits
If your business has suffered financially or if you have damaged your personal credit, Commercial Metroplex offers a special "second chance" program where we can take a look at your financial needs and recreate your company from the ground up.