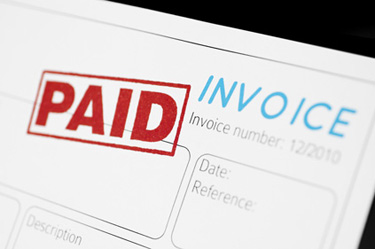 Accounts Receivable Financing
Accounts receivable financing, also known of Factoring, is when you buy up discounted accounts receivable invoices. PRAXIS Financial can create the perfect liquidity solution for your business if you offer your services or products to businesses that pay in 30, 60, 90 days or more. We have the resources to fully finance companies that are just getting started, in bankruptcy or losing money. The way that we're able to accomplish this is that financing receivablesis based on your customer's credit instead of yours.
The Way It Works
Financing for receivables isn't really considered a debt since you are essentially selling an asset. The reality is that it's more than simply the selling of an asset, it's better to think of it as outsourcing your business's accounts receivable department. After we look over your customer's credit, we'll be sure to inform you of any red flags that we notice.
Program Features
Some of the features for our program include:
No personal guarantees
Cash in 24 hours
No recourse, not even if the account doesn't pay out
No-cost on credit insurance for your clients
No fixed payments
No arbitrary loan board decisions
Financing that is faster and more flexible than regular bank loans
Once you've secured financing, you can use it for nearly anything for your business, including:
Growth and expansion
Funding operating expenses like payroll
Buying inventory so that you can take advantage of early/large payment discounts
Handling large new accounts with ease and confidence